National Astronomical Observatory of Japan
ALMA MUSIC BOX
Year

2014

Agencies

PARTY New York
Epiphayny Works

Role

Art Direction
Design
Product Design
ALMA MUSIC BOX
Listen to melody of a dying star
The ALMA Music Box was created in collaboration with the National Observatory of Japan to raise awareness for the Atacama Large Millimeter Array (ALMA) telescopes in Chile.
With radio signal data captured by the telescope from the dying star R Sculptoris, we produced 70 music discs that can be played on a customized music box.
The resulting somber melody is our requiem to the distant dying star 950 light-years away.
My responsibility was product design of the discs and the music box, the art direction of the entire exhibition and project, design and development of the website.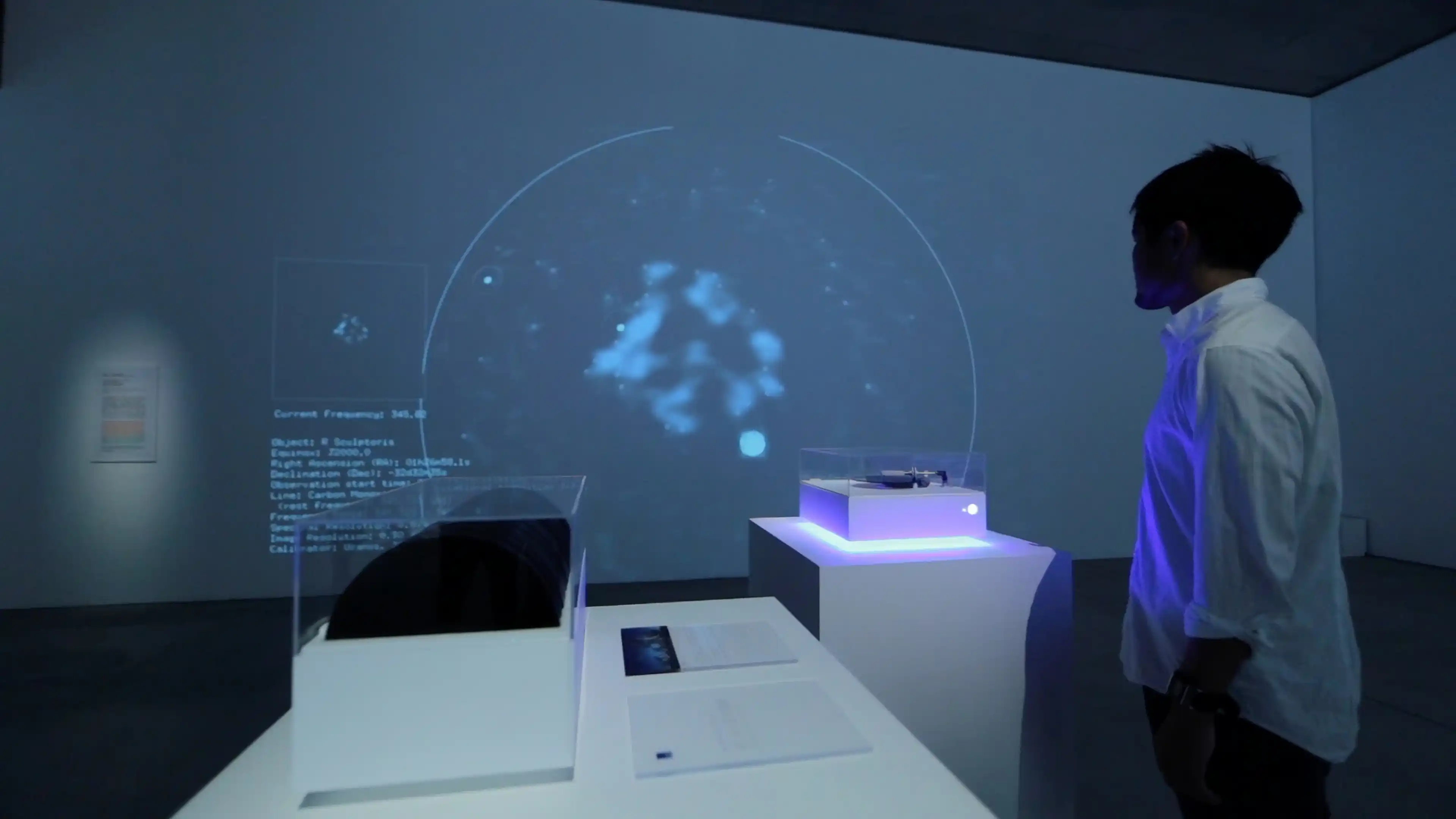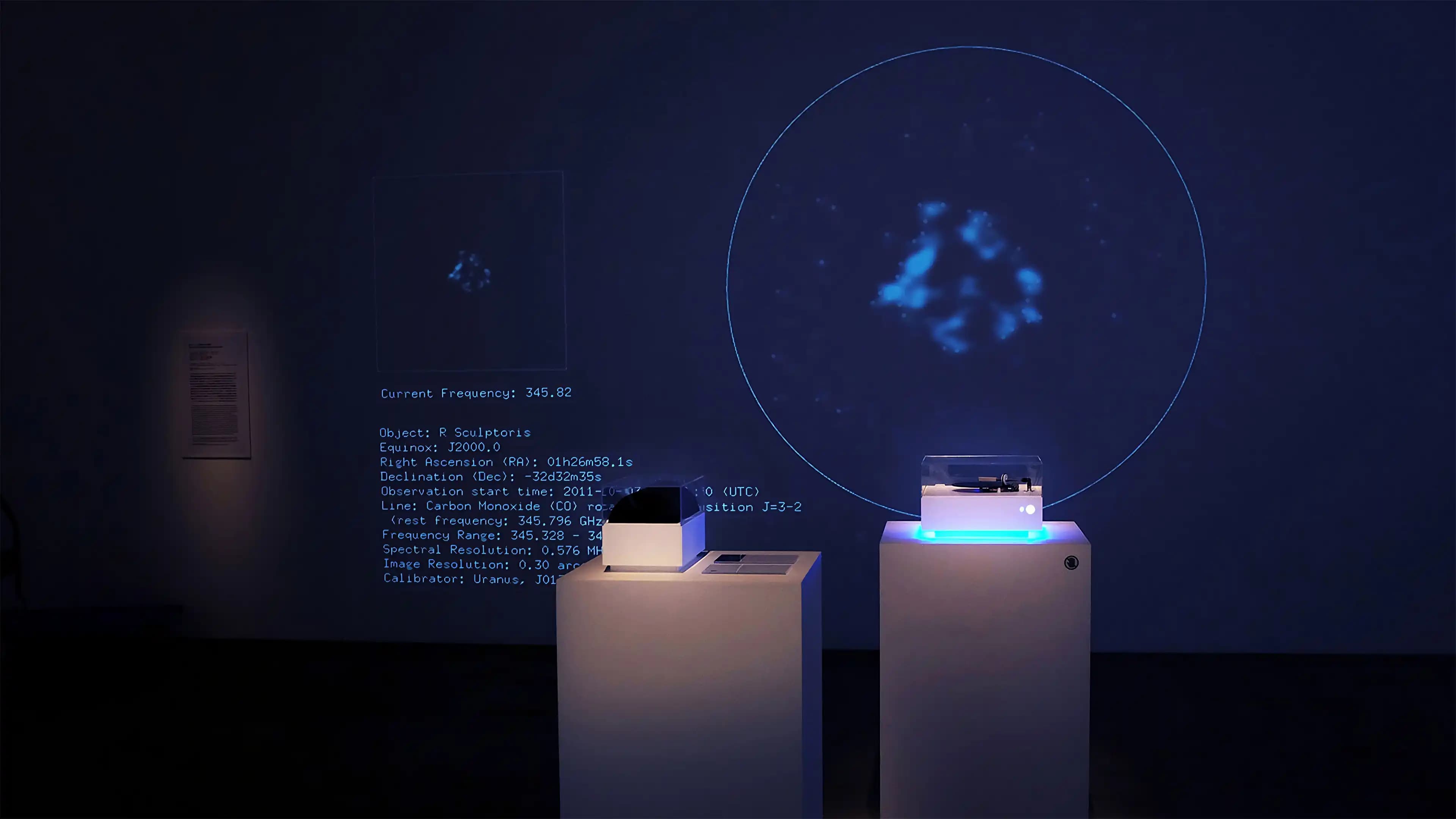 Exhibitions
This project has been exhibited at various locations such as 21_21 Design Sight in Japan, Kanazawa's 21st Century Museum of Contemporary Art, and Ukraine's Museum-Arsenal. A special performance featuring the music box was held in collaboration with the Kyoto Symphony Orchestra in front of 2000 guests at the Okazaki Loop Festival and a CD album entitled "Music for a Dying Star" was also commercially produced together with 11 musicians.