PARTY New York
Disco Dog
Year

2015
Disco Dog
World's first LED dog vest
Disco Dog is the world's first smartphone-controlled LED dog vest. It displays a variety of animated patterns and custom scrolling text in thousands of colors.
My role was to design an intuitive app to control the animation and color of the vest, and overall design such as logo, website, and campaign assets for Kickstarter.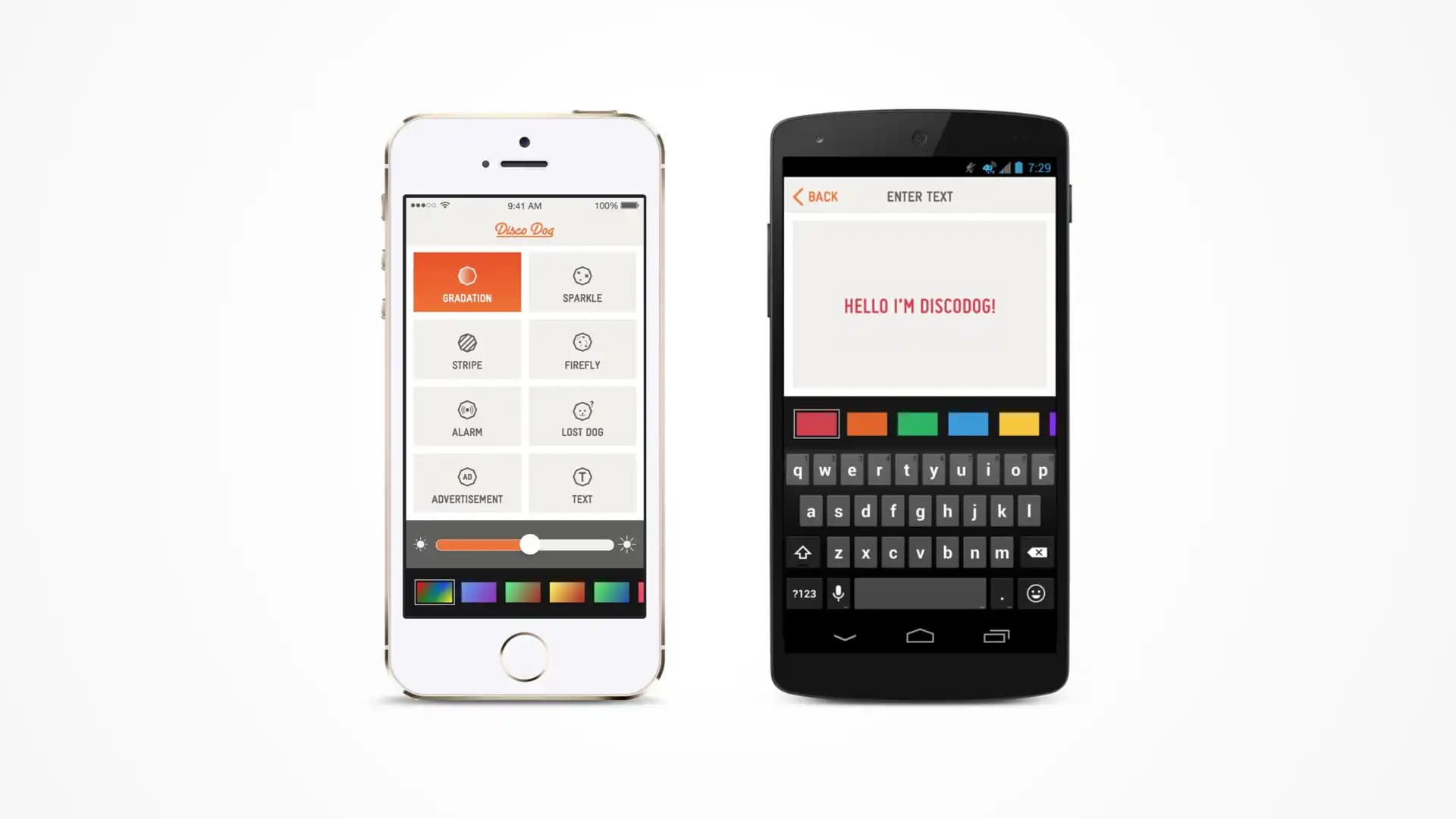 Results
Disco Dog was a sensation; receiving extensive global media coverage on Good Morning America, Discovery Channel, World Business Satellite, among many others.
This project was successfully crowdfunded on Kickstarter in 2015—a limited number of pieces were sold out and the second edition of Disco Dog is currently in production.