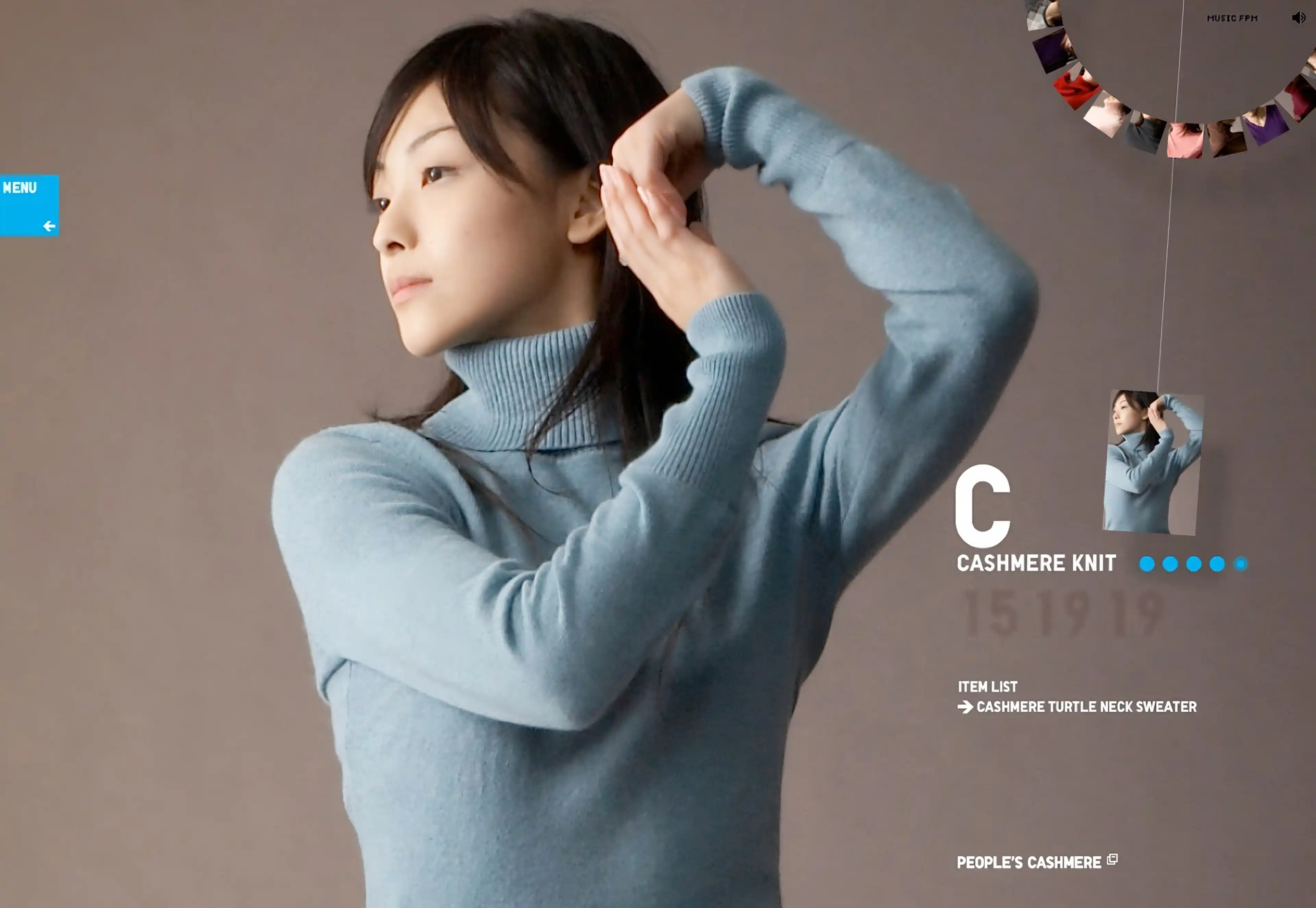 UNIQLOCK
MUSIC × DANCE × CLOCK
Uniqlock is one of the most successful campaigns in digital advertising history. Four dancers wearing Uniqlo clothes dance to music, with both the music and the dancers synchronized to a clock ticking in the background. This unique experience created a whole new style of clock. The campaign achieved massive success across various media, with over 900 million viewers from 215 countries.
During the second phase of the campaign, Cashmere knit was featured, and all video footage was refreshed while a new catalog page was added. I was asked to work with the team to design and create Flash interactive elements for the catalog section of phase 2.
Pendulum is a perfect representation of a clock, with classical and luxurious feelings that are common with Cashmere clothing. The pendulum swings in sync with the music, while the background photo changes every second. When the mouse cursor approaches the pendulum, the photo slideshow pauses. Additionally, you can select a style from the circular clock-like menu at the top.