7-Eleven Taiwan
Rhythm of Love
Role

Production Lead
Art Direction
Creative Direction
Design
UX Direction

Year

2017
Rhythm of Love
Donation box that praises you with applause
As part of 7-Eleven Taiwan's "Rhythm of Love" CSR campaign, we developed a unique Robotic Clapping Wall that encourages donations and spreads joy. The wall is made up of twelve pairs of mechanical hands that are programmed to applaud and cheer whenever a coin or bill is inserted into the donation box placed in front of it.
The Robotic Clapping Wall was made as a fun and interactive way to engage customers and inspire them to contribute. The wall's hands create a visual spectacle that draws attention and encourages people to participate in the campaign.
Thanks to its unique design and entertaining features, the Robotic Clapping Wall became a popular attraction at 7-Eleven stores across Taiwan. It helped raise awareness and funds for various charitable causes while also entertaining and delighting customers.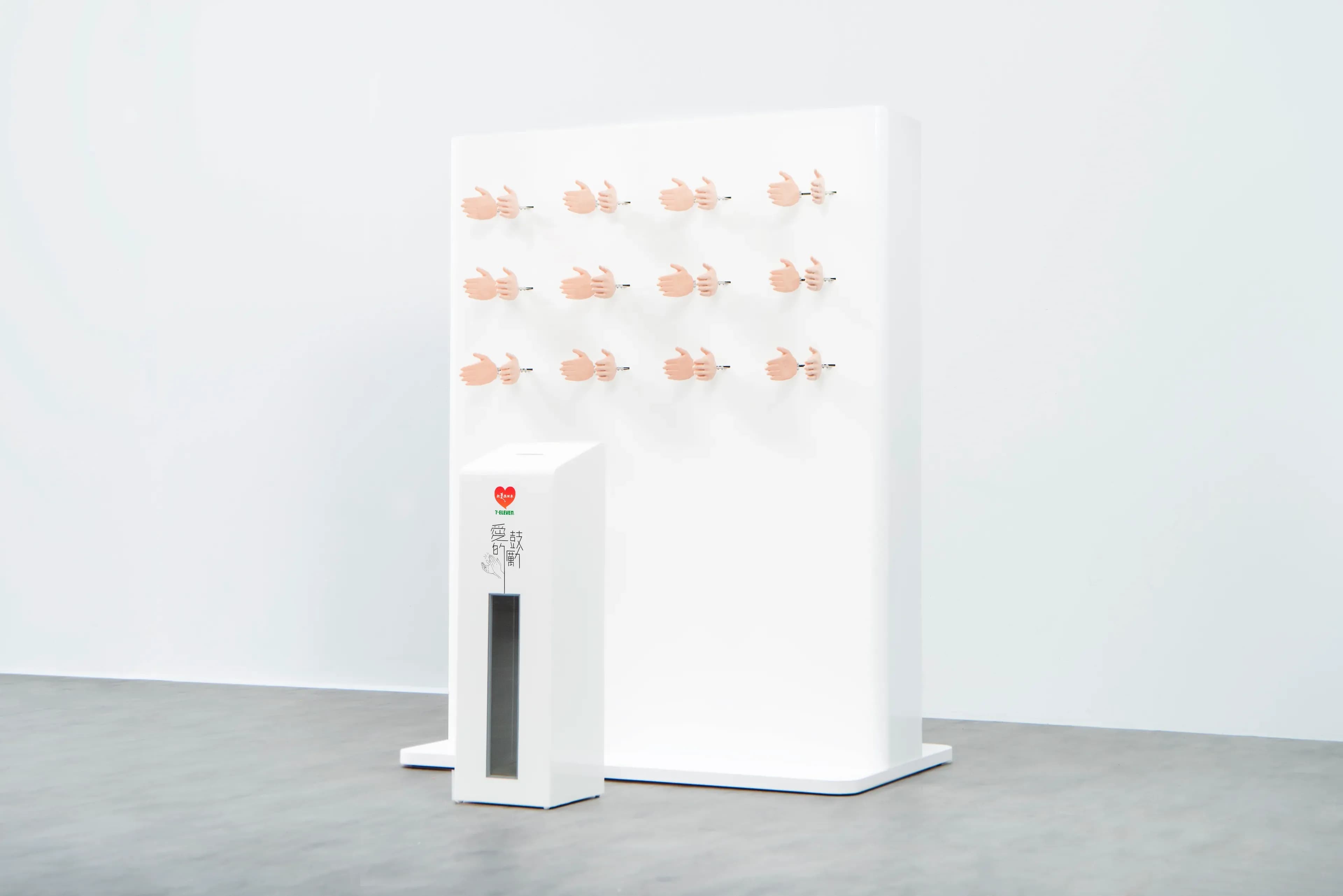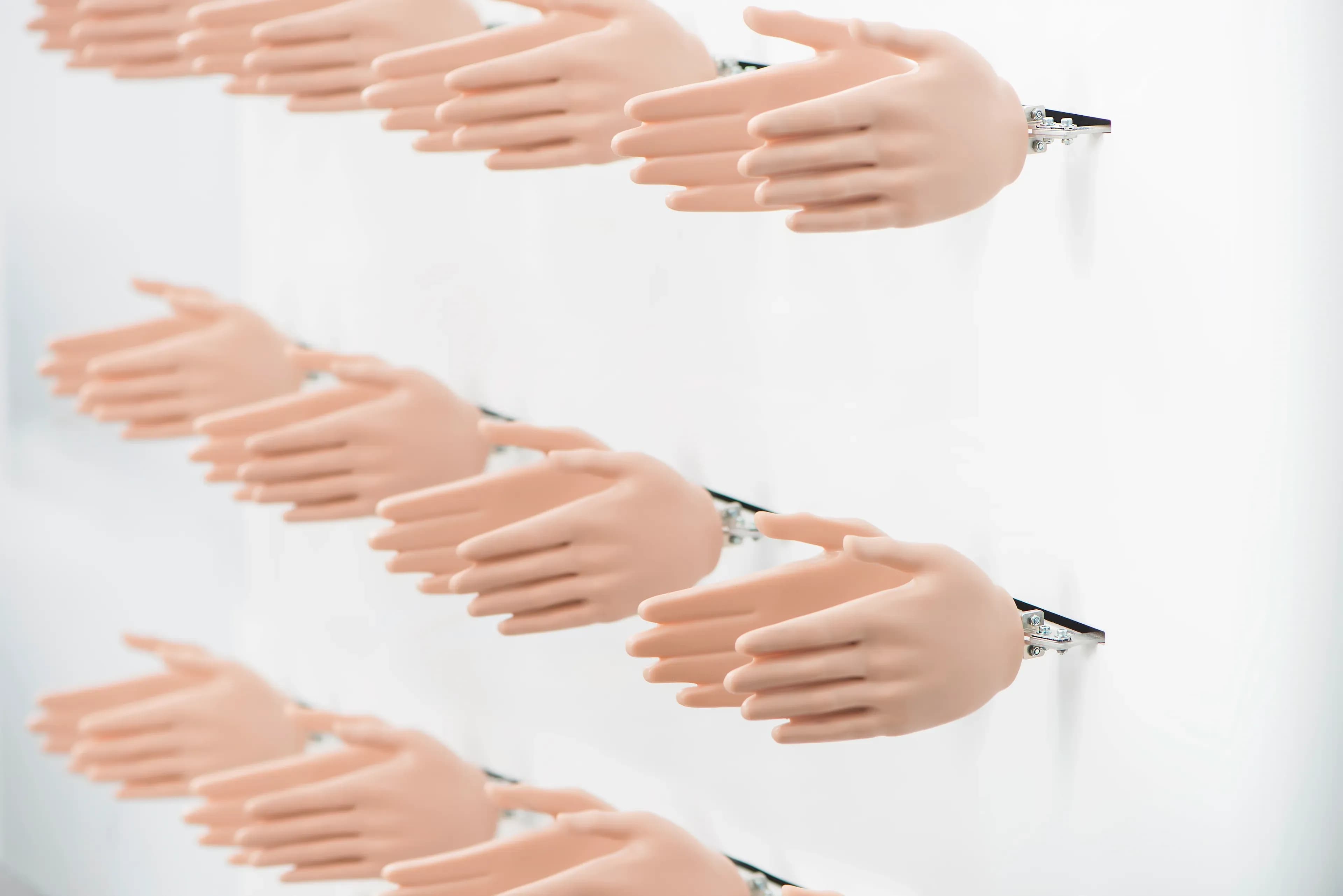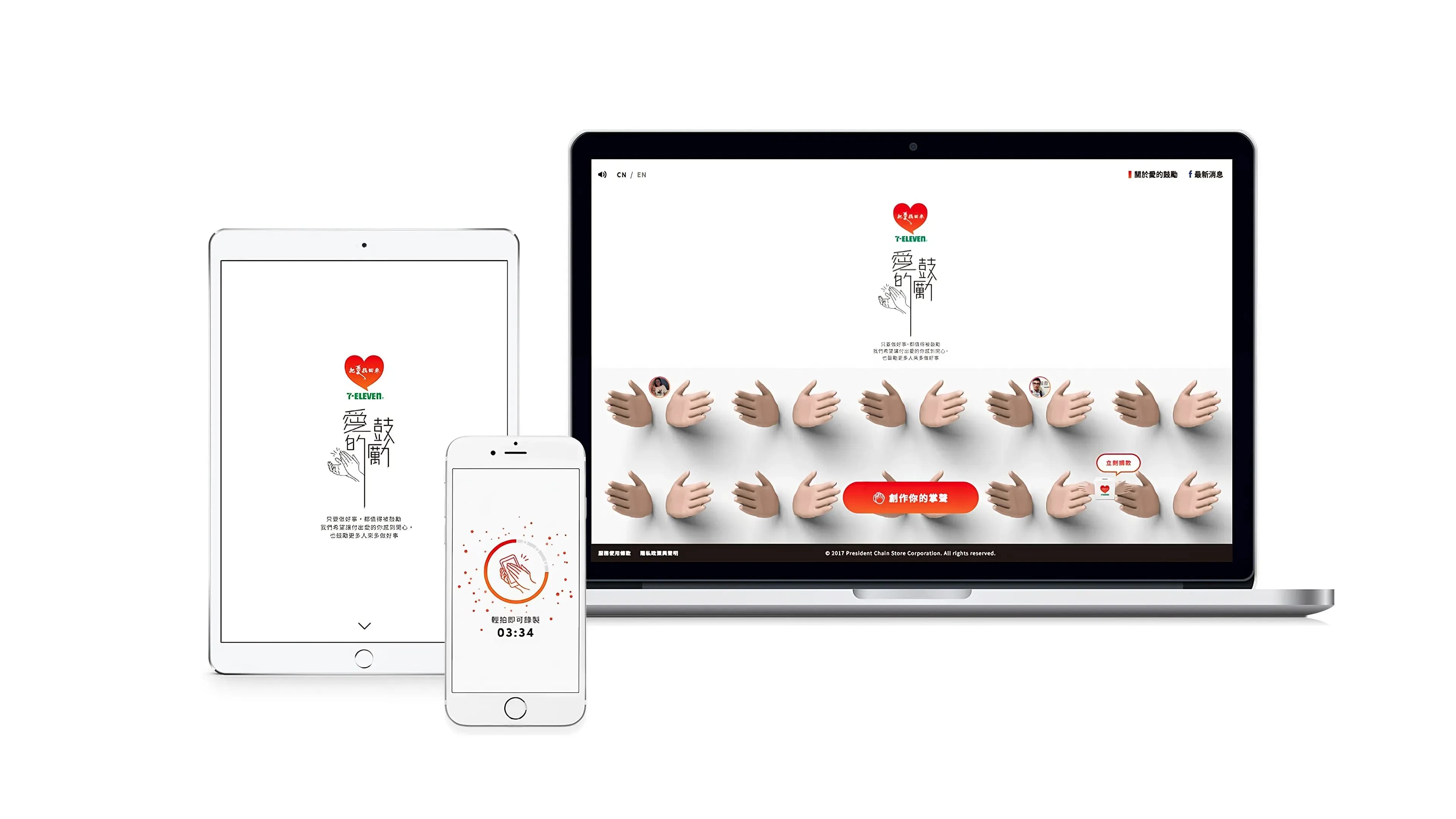 Result
The Robotic Clapping Walls was exhibited in various locations across major cities in Taiwan from November 10th to December 8th. The Robotic Clapping Walls were highly successful in engaging customers and resulted in achieving numerous creative awards.